International Relationships of Meishinryu Aiki Jujutsu Tenshokai

We welcome friends from all over the world!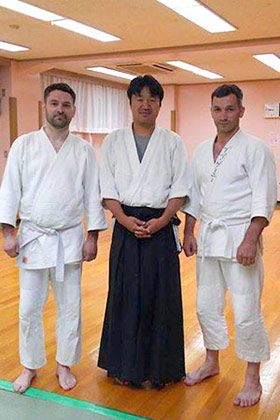 Meishinryu has many international friends. Many from Russia, the United State, France, Kazakhstan, and Colombia visited Tenshokai and practice Aiki and Aikido together. The founder can speak English, so when we have international students, he will give you a lesson in English. We are happy to practice with you. Feel free to visit us any time!

The founder is also well motivated to visit your country to share this Aiki and Aikido of Meishinryu to the world.

You don't need to hire a translator for us (if you speak English). Especially, Aiki is very difficult to understand without feeling it. You will never study Aiki by on-line or DVD. You need to feel it.
Colombian Dojo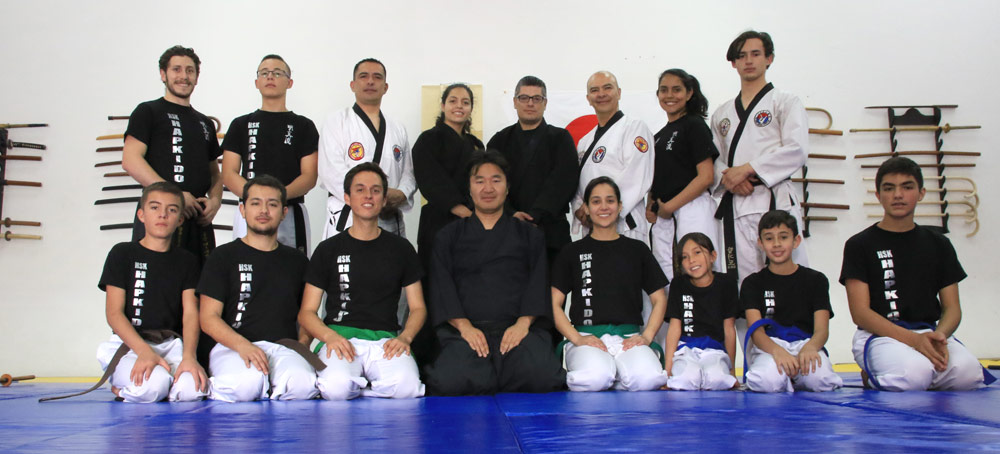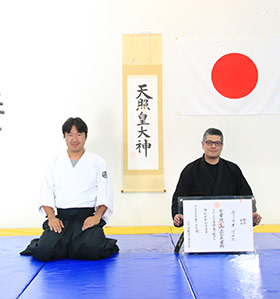 Meishinryu Aiki-Jujutsu has the official brunch dojo at Colombia, Bogota. The founder, Toshi Asaka, had been invited to open Dojo there and to teach Meishinryu Aiki Jujutsu. The founder has certified Mr. Emilio Gomez as the representative of Meishinryu Colombia. The founder is very happy to introduce his Aiki and Jujutsu to the first time in South America.

Not only Aiki-Jujutsu of Meishinryu, but also the founder also bring Kenjutsu, Japanese swordsmanship, to Colombia. It will be a very honor for Meishinryu to introduce the Japanese beautiful Samurai culture to Colombia.

Chief Instructor : Emilio Gomez Ariza
Kazakhstan Dojo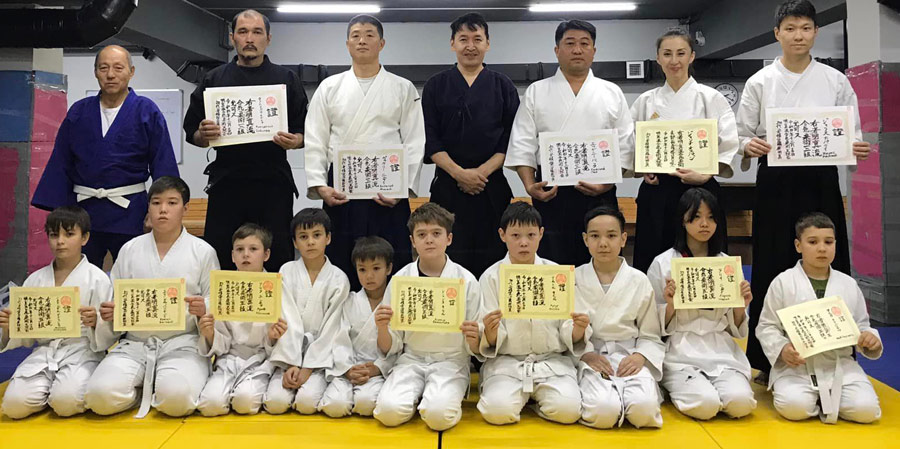 Kazakhstan brunch dojo joined us in 2022. The founder has not visted there yet, but we have online lesson to teach them, and hopefully, we have a chance to train together, soon. The chief instructor has trained many years in Aikido, and now he becomes the the representative in Kazakhstan. Wish to extend our Meishinryu community to the other countries around Kazakhstan.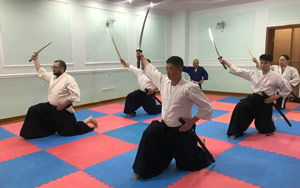 Kazakhstan Dojo also teaches Iai-jutsu. Meishinryu also has Iai-jutsu class. The cheif Instructor Toshi Asaka is 22nd Menkyokaiden Master of Muso Jikiden Eishinryu Iaijutsu Yamauchi Style. Kazakhstan Dojo also train Eishinryu Iaijutsu.

Chief Instructor : Асан Молдабаев

Official Website
Many visitors from other countries



We are always welcome any visitors from other countries. Please feel free to ask us to visit our dojo.
Contact Us if you are interested in Joining Meishinryu Aiki Jujutsu
Yokohama main Dojo
We have a classe every once a week at Yokohama. Nitta Chiku Center 2F From 7:00pm to 8:30pm
The location

Please contact us to confirm the date and time before you visit this dojo. E-mail

Also, please feel free to contact Toshi Asaka for inviting the instructor to your country or location to have a seminar or any international relationship with Meishinryu Aiki-Jujutsu Tenshokai.

Please visit the facebook page, too.